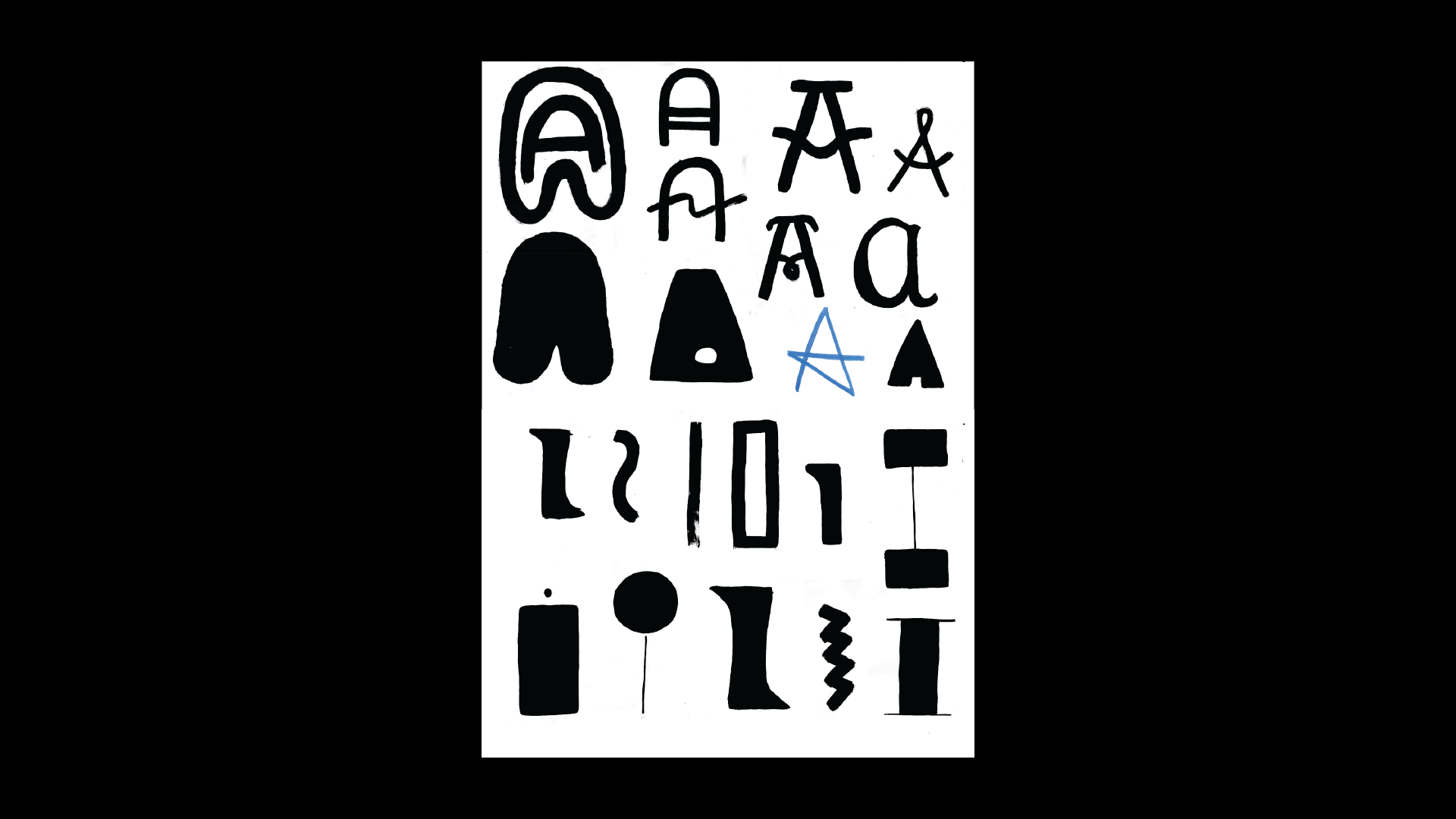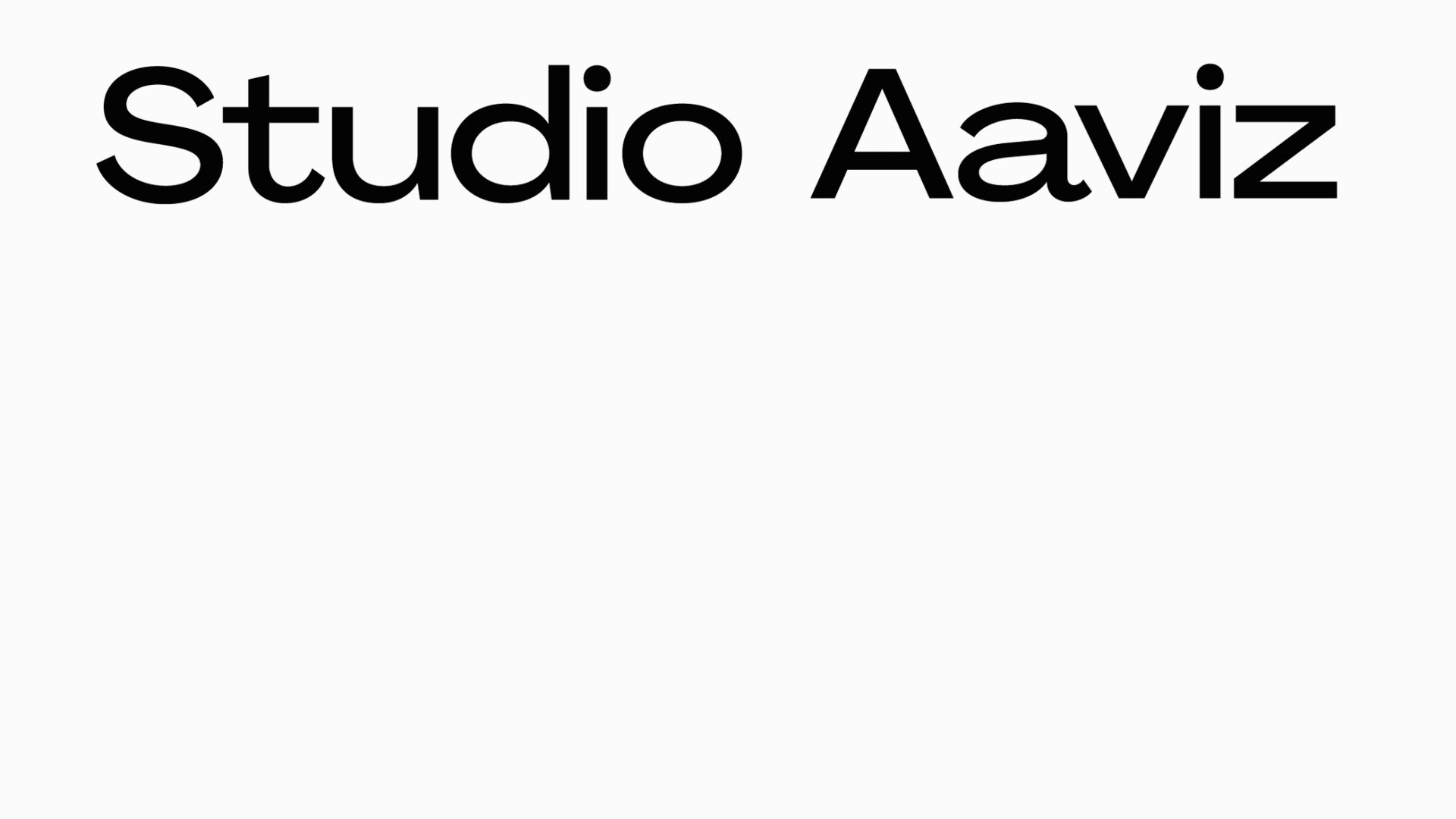 A typeface to represent ourselves
EN — In 2020 we rebranded our studio and with that we created a unique typeface. The design process was a combined effort and the letter variations represent our diverse backgrounds and multidisciplinary approach. We used the fluid, serifless Agrandir as the base typeface. It proved to be the right foundation for a design leveraged on a variety of shapes, being organic but also contemporary. Our goal was to bring designers with very different skills and worldviews together, hoping to create a hybrid typeface that was balanced and relevant, and would best describe ourselves, our studio and our work. We managed to create a versatile font, blending shapes and forms, that can be comfortably used in most applications ranging from headline posters to pattern styles.
PT — Em 2020 decidimos renovar a identidade visual do estúdio e com isso criamos uma tipografia única. O processo de design foi um esforço combinado e as diferentes variações das letras representam os diferentes aspectos multidisciplinares da equipa. Usamos o tipo de letra fluido e sem serifa Agrandir como base. Provou ser a fundação certa para um design alavancado numa variedade de formas, orgânicas mas também contemporâneas. O nosso objetivo foi trazer designers com especialidades e visões do mundo diferentes de forma a criar uma tipografia híbrida, equilibrada e relevante, e que ao mesmo tempo descreveria o estúdio. Isto permitiu-nos criar um tipo de letra versátil, que combina diferentes formas mas pode ser usado confortavelmente na maioria das aplicações, de posters a padrões.
︎︎︎
Creative Direction
︎︎︎
Visual Identity
︎︎︎
Promotion
︎︎︎
Typography
︎︎︎
Website